New Car Detail
Having your new car detailed by Top Car Detailing is something to seriously consider when purchasing it.
When you buy a new car, you would expect it to be in perfect condition but unfortunately, this is not always the case.  With all the excitement of picking up your new car sometimes, the defects are overlooked and not noticed at first glance.
Although you might be offered an in-house paint protection package it doesn't mean it's going to be up to the standards of other coatings in the market place today.  When ordering your car and before you collect it, we would recommend that you inform the dealership and ask them not to wash your car.
Some of our customers have also asked for the shipping packaging to be left on so that we can deal with it at our studio.  Sometimes this helps as the more people that come in contact with your vehicle the more chance of issues arising from contact with the paintwork etc.
Once your car is delivered to our car detailing studio, it shall receive a multi stage wash and decontamination process. Once we have done this then we shall closely examine the paintwork under our unique lighting system to highlight any imperfections that shall need attention.
We can offer you Gtechniq crystal serum Ultra (or your protection of choice) this ceramic coating also comes with a 9-Year manufacturer Guarantee backed by Gtechniq.  Crystal Serum Ultra is a professional application-only product that is applied by a professional accredited detailer.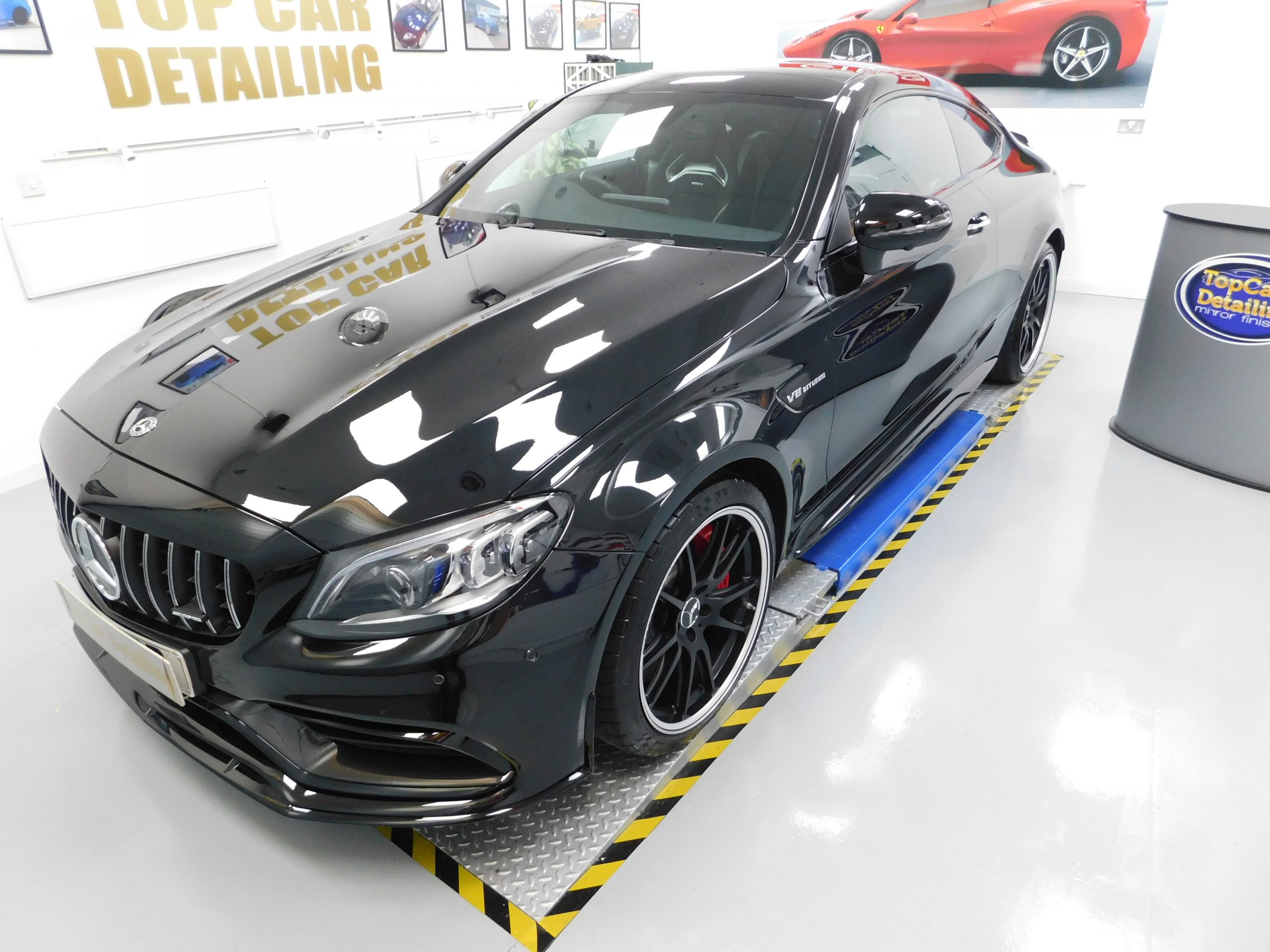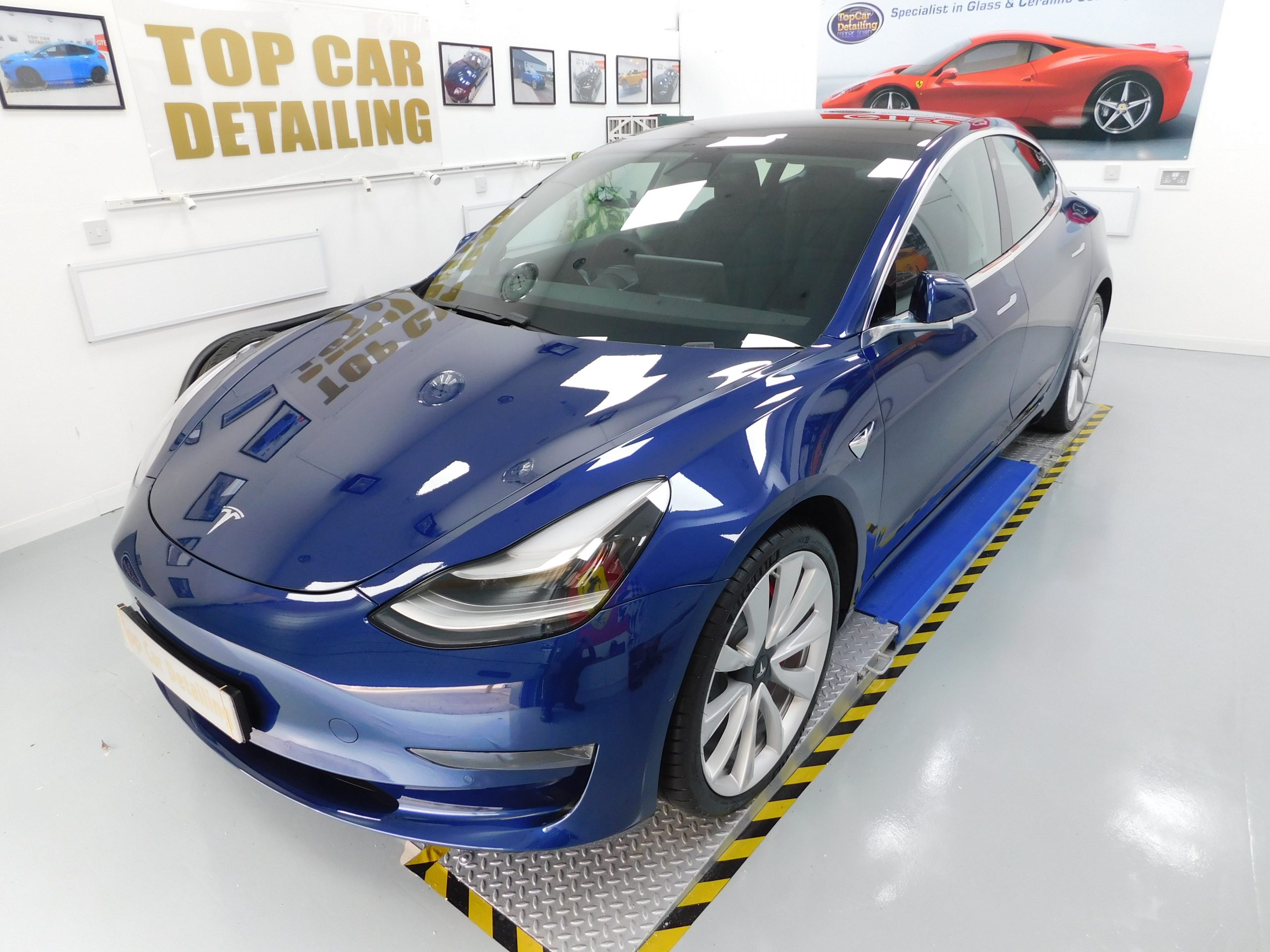 An additional benefit from having a flexible base layer and hard top layer is that Crystal Serum Ultra is very resistant to extreme heat changes, even from -40 degrees Celsius to +250 degrees Celsius.  Crystal Serum Ultra can be applied either as a stand-alone paint protection product or with Exo V4.
We also specialise in the Kamikaze Collection of coatings, or can offer you one of our specially selected carnauba waxes for a more traditional finish. We also have additional bolt on features that can be added to any of our car detailing packages, this can be discussed and we can tailor these to your requirements.
Alloy Wheel Coatings, we can remove your wheels and coat them in Gtechniq C5 Wheel Armour.  This high temperature ceramic coating repels dirt and brake dust making it very easy maintenance and cleaning.
Interior Package – We will treat the full interior of the car using a range of products i.e. please see more details. For the fabric seating and carpets, we shall use Gtechniq I1 Smart Fabric to protect them from coffee, tea and fizzy drink stains which will now bead without affecting the look and feel of the material. We can treat Leather Interiors including seating with Gtechniq L1 Leather Guard, protecting them from dye transfer, from the likes of jeans also UV rays and stains. All the glass is cleaned and treated internally, and dashboard and door cards treated in Gtechniq Matte Dash. Final inspection to ensure your car is impeccable condition, before any handover.
Are you looking for, or ordering a new car? Contact us and find out more about our New Car Detailing Service.  We have a passion for what we do and treat all of our customers cars as if they were our own, contact us today and find out more.