Top Car Detailing
Accredited Detailer
North West Based
Top Car Detailing
Accredited Detailer
North West Based
Top Car Detailing
Professional Approach to Paintwork Restoration and Protection
North West Based
Professional Car Detailing
Top Car Detailing Professional Car Detailing services, specialising in paint correction, machine polishing & ceramic coatings for cars across the North West.
Are you thinking of having your new car detailed? Or looking to have a paint correction detail to enhance the appearance of your existing cars paintwork?  We have over 20 years' experience in car detailing and car care. We only use the best products for our customers cars protecting your vehicles paintwork for years to come.  Contact us at our studio, or via our contact form, where we can give you, the best advice moving forward for your car detailing requirements.
We specialise in paint correction, swirl removal and wet sanding turning cars into mirrors. We believe in showing our work to you and potential customers via our YouTube Channel.  This is where you can see the work that we do and the finished results.  To see more of the amazing cars that we have detailed click on the button below and Subscribe.

Car Detailing
Our car care services mean we have bespoke packages for new and used cars. We can offer you a choice of coatings to suit all makes and models. Our Ceramic Coating is a popular choice with our customers, and will enhance your cars paintwork long-term.
Request a Quotation
Please browse our range of car detailing services that we provide here at Top Car Detailing. Contact us for more information on 07845 704 487 or get in touch via [email protected].
Click on the boxes below for more information regarding our car detailing services.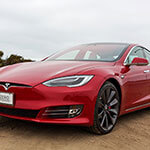 "Incredible customer service, incredible craftsmanship"
Adam Boulton Tesla S P100D