Professional Car Detailing
Top Car Detailing are the North West's Professional Car Detailing Specialist covering Cheshire, Lancashire, Merseyside, Warrington and the Wirral.
Paint Correction for Classic Cars
Are you thinking of having a detail on your new car? Or looking to refresh the look of your existing car's appearance? Maybe, even looking for a paint correction detail for your classic car before being coated in one of our fantastic products. If so contact Barry, our professional car detailing specialist who can give you the correct advice moving forward for your car.
We have been making amazing cars look perfect for years, and we know exactly how to make you proud! Mirror finishes, protected from the elements, and looking stunning – that's Top Car Detailing.

Car Detailing
Our car care services mean we have bespoke packages for new and used cars. We can offer you a choice of coatings to suit all makes and models. Our Ceramic Coating is a popular choice with our customers, and will enhance your cars paintwork long-term.
Request a Quotation
Please browse our range of car detailing services that we provide here at Top Car Detailing. Contact us for more information on 07845 704 487 or get in touch via [email protected].
Click on the boxes below for more information regarding our car detailing services.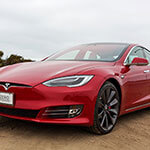 "Incredible customer service, incredible craftsmanship"
Adam Boulton Tesla S P100D