Protect & Correct Your Car With Our Ceramic Coating Services
At Top Car Detailing we have many years' experience in the application of ceramic coatings to seal in and protect the finished results on your cars paintwork, after the machine polishing process. We know that every car is unique, and therefore every detailing job is also unique.
With Top Car Detailing you can be sure your car is in the very best highly skilled hands. Our ceramic coating process involves several intricate steps, all of which are manually applied by an expert technician. These steps include thorough cleansing and preparation, chemical decontamination and machine polishing. After this process we then seal in the gloss by applying a ceramic coating to the exterior paintwork of your vehicle.
Having a ceramic coating applied to your car's paintwork seals in the gloss and protects the finish from the elements. We then apply ZC Bosta, this chemically fuses to Zirconite ceramic coating and increases durability, longevity and hydrophobic properties. UV and chemical resistant, the process protects and increases gloss levels to a new standard of excellence, creating the ultimate hydrophobic scratch resistant coating. 
We specialise in the application of ceramic coatings sealing in the gloss and finished results after having one of our paint correction packages.  If you would like a free consultation for your vehicle, please give us a call or fill out the contact form on our website.  Once you come over to see us, we can advise you on the best ceramic coating for your car and explain the benefits of ceramic paint protection for your car's paintwork.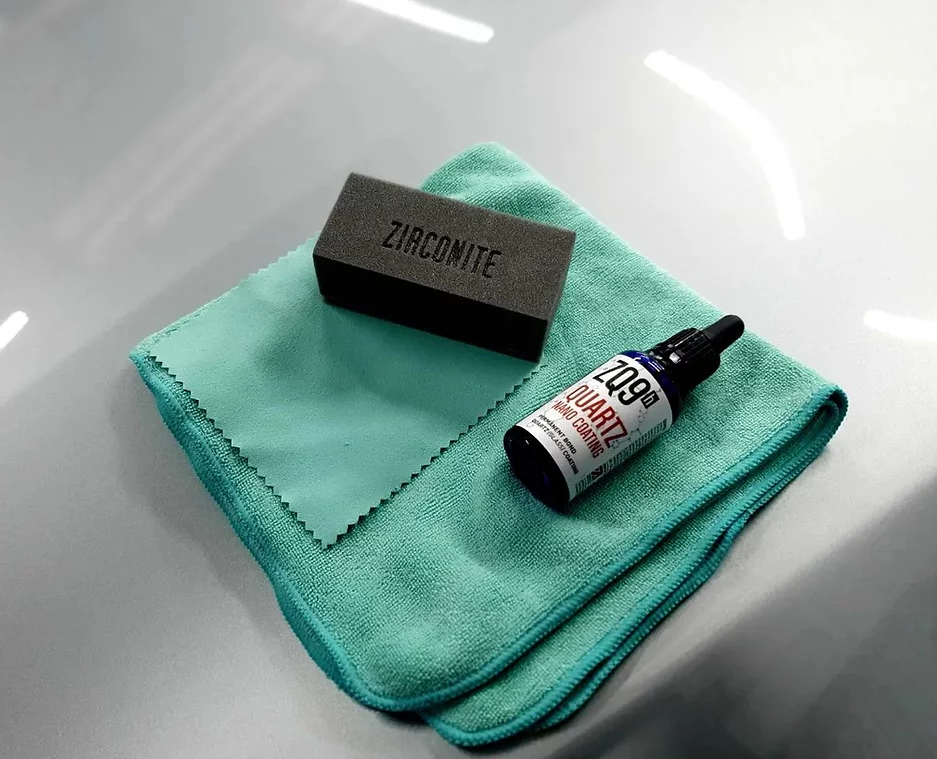 Book your FREE, no obligation consultation on what we recommend.
PROTECTING YOUR  CAR'S PAINTWORK
We can offer you the best ceramic coating to seal in the gloss and extend the life of your cars paintwork for years to come.  We specialise in ceramic coatings for cars and have years of experience in this field. After all the hard work that's gone into restoring your cars paintwork, then we need to seal in the finish with a ceramic coating, to preserve that showroom finish
WHAT IS A CERAMIC COATING?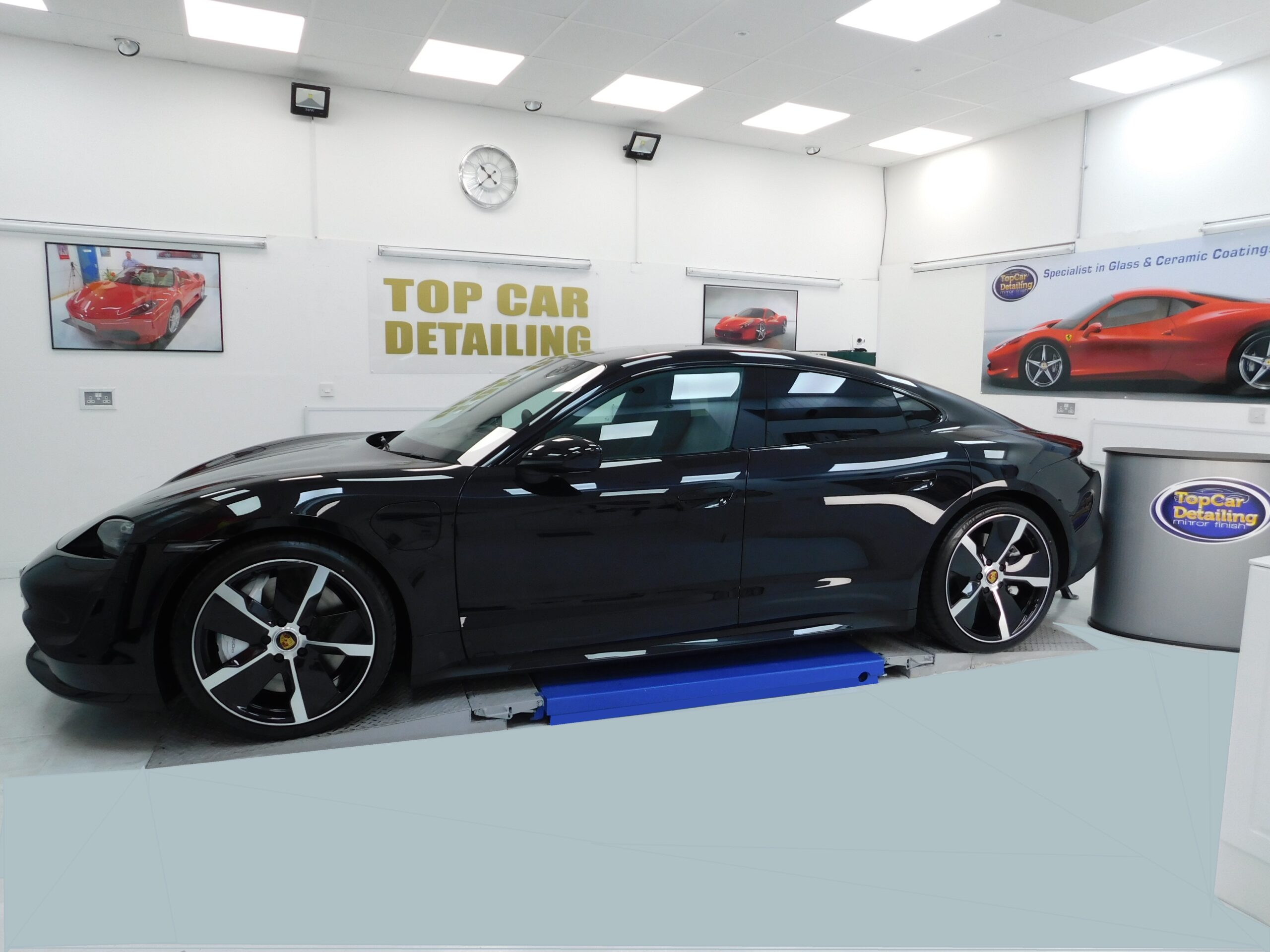 Unlike a wax that just sits on the surface and is washed off easily, a ceramic coating chemically bonds with the paint and remains there for years. This creates a barrier between the finished results and the outside elements, sealing in the gloss and protecting the finish for years to come.
Are you buying a brand-new car, or looking for a specialist ceramic coating near me if so contact us to discuss your car detailing requirements, we have a range of car detailing services to offer you and our Zirconite ceramic coating is one of our most popular coatings.  Check out our YouTube Channel and see what we do here at Top Car Detailing as we only use the best ceramic coating for our customers cars.
A CERAMIC COATING FOR YOUR CAR
Aside from dramatically improving the look of your car,
there are some real practical benefits:
PROTECTING YOUR VEHICLES PAINTWORK
The benefit of having a ceramic coating applied is to add a barrier to strengthen the car's paintwork and give it more protection from light scratches and abrasions. Abrasive materials like mud and grit are less likely to leave swirl marks and create unsightly damage to your car bodywork.
PROTECTION FROM ULTRAVIOLET RAYS
Long-term exposure to the sun's ultraviolet rays can create a range of issues for your car's paint finish and extreme heat can promote oxidation, causing cracks, peeling or colour fade. A professional ceramic coating creates a protective shield against the damaging effects of the sun and extends the lifespan of your car's paintwork.
PROTECTION FROM TOXIC EVERYDAY SUBSTANCES
Bird droppings and insect matter contain high levels of uric acid and enzymes that, if left unwashed, can dissolve into your vehicle's exterior. Mud and grime can have the same effect if baked into a car left in the Sun for extended periods. This kind of paint damage can be costly to repair. A ceramic coating is one of the best ways to prevent this happening as the layer of ceramic lacquer fuses with the paint and prevents many contaminants from penetrating.
PROTECTION FROM THE EFFECTS OF WATER
Water contains calcium and other mineral deposits that can create stains on your car paintwork over a prolonged period. Keeping your car dry is impossible and that is why many vehicle owners opt for a ceramic coating. Ceramic coatings are hydrophobic, which means they actively repel water molecules so that water droplets visibly bead and run straight off.